How to Use Adobe Connect
Enter an Online Tutor Session
Adobe Acrobat Connect only requires that you have a computer with an Internet connection, a web browser, the Adobe Connect Add-In and Adobe Flash Player Version 8 or later to attend a web conference. Adobe Connect will run on most browsers
Once you have downloaded Adobe Connect and Adobe Flash Player, you should be ready to attend an online tutor session. To do so,
Click on the link provided on the online tutoring schedule page. (There is a separate link for each course.)
The link will direct you to a

 

log-in screen.

Select "Enter as a Guest" as the option.
Enter Name.
Click the "Enter Room" button.

Await for a tutor to grant you access to the online meeting.
Once access is granted, then you will be in the

 

tutoring waiting queue.
Once in the queue, a tutor will add you to their session as soon as an open spot is available. 
After Entering a Tutoring Session
After Adobe Connect loads, you will be in your meeting area. You are able to chat with your tutor at any time.
You will also be able to enable your webcam and microphone.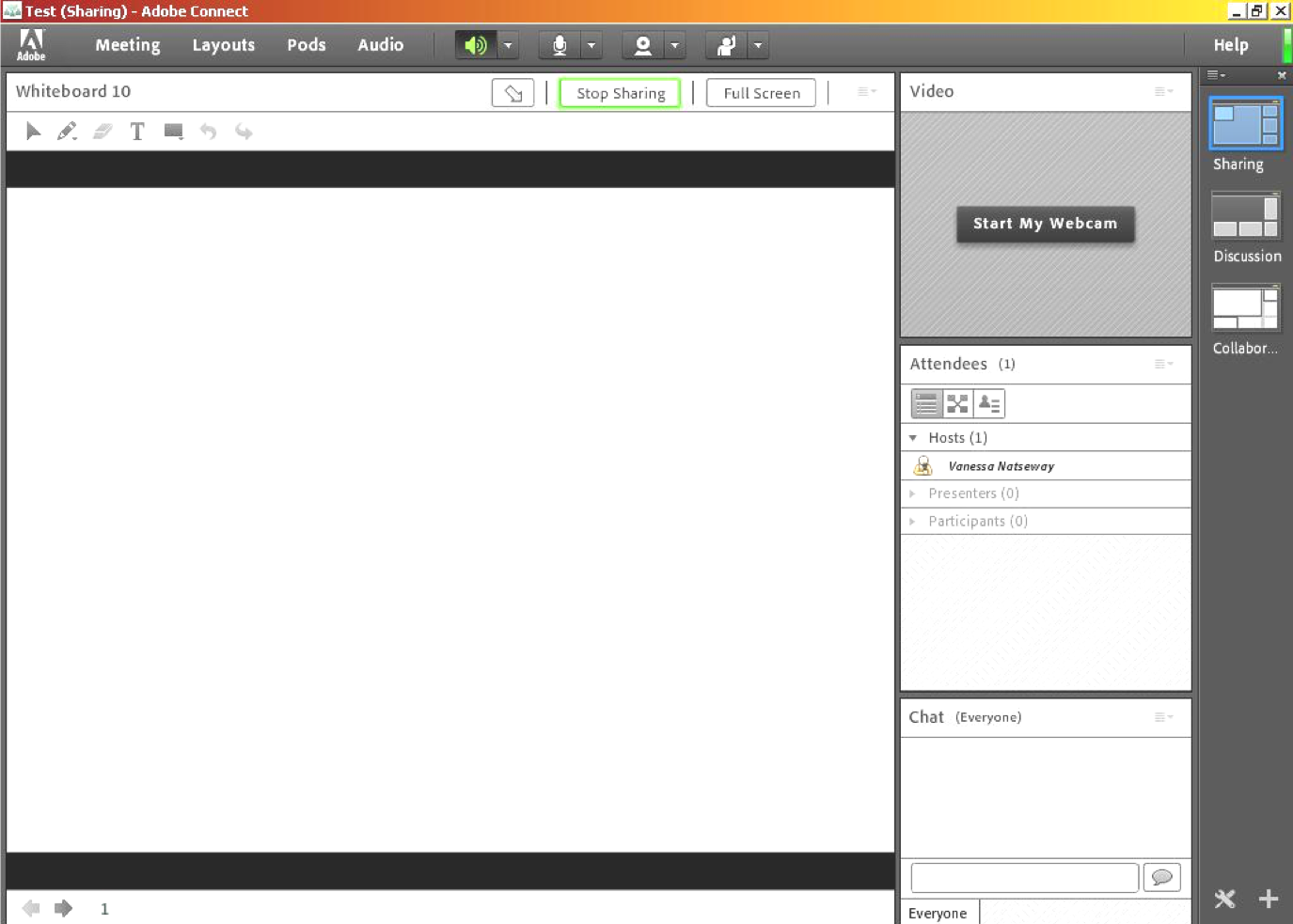 Toolbars and Tools

Toolbar
 

at top of

 

screen 

Meeting tools which allow you to adjust volume, turn on/off your microphone, turn on/off your webcam, and show gestures to the tutor. Be sure to click "Allow" if at any time the "Adobe Flash Player Settings" window appears.

Toolbar
 

at

 

left

 

of

 

screen 

Whiteboard tools will allow you to write on the whiteboard, add text, change font color and size, and switch between whiteboards. 

If you have any trouble using the tools, ask the tutor for guidance.